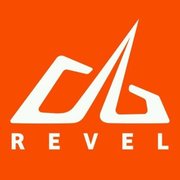 ( 8 reviews )
100% of reviewers recommend this race
Salt Lake City,
Utah,
United States
September
13.1 miles/Half Marathon, 26.2 miles/Marathon
Road Race
Chicago, Illinois, United States
Dianna 's thoughts:
Saturday, September 14, 2013 stands as the day that I embarked upon my latest running adventure.
Say Hello to the Big Cottonwood Marathon & Half Marathon in Salt Lake City, Utah!
It was just a race, right? Not exactly! This race would be my 1st Half Marathon running down a mountain. Sound easy? Well…. the race website announces that this may be the fastest half marathon course you'll ever get the opportunity to run. Many of the runners have reported achieving significant PR's in the half marathon on this course. The reality that one should keep in mind is that this is nothing less than an intense course. Do not underestimate it!
This was the 2nd year for the Big Cottonwood Marathon & Half. Last year brought out 1000 runners. However, this year, the amount of runners quadrupled! 4000 runners strong!
Given that this is a rather young race, it definitely does not come off as an inexperienced organization. It is quite the opposite. From their website, email notifications, expo to the actual race and post-race celebration, it speaks of a well-organized, running machine.
Race day began for me at 2:15am! This now holds the dubious distinction of being "THE EARLIEST" I have ever gotten up for a race. Knowing that I had to begin boarding a bus starting at 4am, I wanted to make sure that I went thru my normal race routine especially having some type of breakfast to fuel the 13.1 miles that would start 9 miles up the Big Cottonwood Canyon at 6:40am.
Despite this predawn hour, the bus ride up the mountain was a party-like atmosphere. If you didn't know anyone, you surely would be by the time you disembarked at your destination.
It definitely can give someone a brief pause while sitting on a tour bus as it twists and turns on the winding mountain road in complete darkness!
Once the ride to our destination was reached, out you went to wait until race time! Hello, dark and spooky forest in a place I have never been!
Never fear, given the running community that it is, there is always someone you can strike up a conversation with while you wait.
Was it cold? Oh yes! But thanks to the organizers behind this race, part of our swag bag came with a pair of gloves and Mylar blanket.
As race time approached we chucked our gear bags into the back of the truck where they would be waiting for us at the finish line. As I looked around, you could see the anticipation and smiles as our adventure was set to begin.
And then we were off!
Despite making my journey from Illinois which is relatively flat, I did attempt to train the best I could with a lot of hill work. But, to be honest, while it did help, it still did not prepare me for the steepness of the road we were thundering down on with all our might! Gravity was indeed pulling us down and your first instinct is to lean backwards to slow your descent, but I soon learned to just let myself go. The race course was indeed one of the most scenic places that I have had the good fortune to run on. While I could hear the Big Cottonwood River flowing off to my left, I had to keep focus on the roads twists and turns. Is this course fast as promised? Oh, yes! But with this comes a level of difficulty given the steepness of the road.
For us Half Marathoners, it was 9 miles down the canyon before it leveled off somewhat until our final destination.
Was I exhausted as I was approaching those last 4 miles? Extremely so!
Low on fuel? Definitely.
Legs felt like noodles? You better believe it!
But I was almost there!
With a quarter of the race left to run, I was starting to hit a wall of exhaustion. A few steps, I had to walk and focus on that next point where I picked up my run again. I thought going from Mile 11 to 12 would never end, but here came pretty ol' Number 12 and I knew I was almost done.
Lots of folks were out cheering and it really does give you that extra mental push.
And, then, there coming up at me was the Finish Line!
The decision that I had made over 3 months prior had finally been realized!
I had to come here to run this.
And then I did.
Yes, I even PR'd it too. My 1st Big CottonWood Half Marathon finish came in at 2:06.
With that finish came a great deal of satisfaction and one of these biggest, gosh darn medals that I have earned! The motto of the race is Go Big and they certainly did not hold back.
Post-celebration was great. Runners were well fed. I even stuck around to see a friend from LA finish his fastest marathon ever.
As I reflect back on this journey, it has now been 4 days post-race. I can finally walk without shuffling forward. I have been sore in places that I have never been sore before. When folks ask me if I would run this again, I would have to say, yes. As many races I have run, this indeed was one of the most enjoyable and beautiful. However, that mountain has my respect and I hope to be even better prepared next year.
*For my Full Blog Post: http://diannaseda.wordpress.com/2013/09/18/running-down-a-mountain/
**Yes, I am returning to this race in September 2014! Join me!
Latest reviews
Loading Reviews...