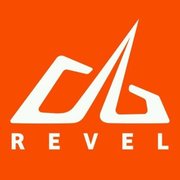 ( 12 reviews )
100% of reviewers recommend this race
Salt Lake City,
Utah,
United States

September
13.1 miles/Half Marathon, 26.2 miles/Marathon
Road Race
Spokane, Washington, United States
Christine Guenther's thoughts:
First time doing a Revel Series race and it was fun! I flew in from Washington on Friday to Salt Lake City and picked up my rental car at the airport. From there, I drove over to Salt Lake Community College to pick up my packet.
Expo: Fairly easy to get to, though if you weren't paying attention to email you might not realize what address to use to get there. You went into the activity center, up some stairs and got your bib and a pair of goodr sunglasses, then down into the main expo to get your shirt and bag check bag. Everyone got a heat sheet and some gloves...early indicator that it's cold at the start!
Hotels: 3 or 4 host hotels, one of which was 1/4 mile from the finish. I stayed at the Marriot Residence Inn in Cottonwood. It had shuttles to the start (shared with the Hyatt next door)
Getting to the Start: shuttles only since it starts in a canyon. Shuttles left from the host hotels or from the finish line. Shuttles for the full left between 4-5 am, the half 430-530 AM
The start: race time at 6:45 AM. Only downside is the shuttles got us to the start nearly 2 hours before the start so we were sitting in 45* temperatures waiting for the sun to come up. You can only have so much throw away gear on in addition to the gloves and heat sheet given. Bon fires maybe?
The course: literally all down hill. If you're looking for a BQ, look at the half/full for this race. Scenic race, really don't see crowd support until the last 3-4 miles where we get into town, but also where it flattens out. Photo ops on course as well as aid stations with water, Powerade and gels. Only thing I wish there more more of or more consistency of were aid stations. They were anywhere between 1.5-3 miles apart.
The finish: in Cottonwood. Met with medals, food, water, etc. Wish there was tru moo chocolate milk over the organic stuff. After you exited the finishers Shute, plenty of vendors, opportunity to get results, race swag and your bag drop. The only downside is that I couldn't find the shuttles back to the hotels that offered them so I ended up taking an Uber back to my hotel.
Great race, would come back for it!
Latest reviews
Loading Reviews...