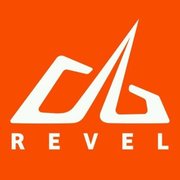 ( 9 reviews )
100% of reviewers recommend this race
Salt Lake City,
Utah,
United States

September
13.1 miles/Half Marathon, 26.2 miles/Marathon
Road Race
Easton, Pennsylvania, United States
Stephanie Hoppe's thoughts:
My husband Matt specifically chose this race because of its fast, downhill course.
EXPO and SWAG:
The expo and swag were particularly impressive. I paid an extra $5 to receive a long sleeve tech shirt vs the typical short sleeve finisher shirt, and I was so thankful I did. The shirts are bright and vibrant, high quality and came in Women's size XS! This is a primary concern of mine, because so often finisher shirts are WAY too big for me. I am always bummed when I can't wear them post-race. I was also excited that they provided socks and throw-away gloves! The start of the race was a bit chillier than we anticipated, so the gloves were clutch.
PRE-RACE:
The day before the race, we decided to drive the course to help us solidify our race day strategies. As we ascended Big Cottonwood Canyon, I was completely mesmerized by the steep cliffs speckled with pine trees and the babbling streams cascading through the canyon. During our drive, we also discovered that the course was not entirely downhill. Right at mile 9, the course took an uphill turn, and then leveled off until mile 11. Luckily, after that, miles 12-13 were relatively downhill. However, this meant that we needed to strategically run the downhills to ensure that our quads could handle the uphill and flat portions of the race. So much for an easy, entirely downhill course! The race started at the top of Big Cottonwood Canyon, so the race offered a shuttle to the top. We walked about a mile from our hotel to the shuttle (which was a charter bus!) to the top. There were TONS of porta-potties for use pre-race (which is always a concern for me).
RACE:
The race itself was a bit of a blur for me. I flew through the first 8 miles, with my fastest mile clocking in at 6:12. Not surprisingly, by mile 9 my quads started hurting; I was fully feeling the effects of the downhill course! Normally, this would have caused me to become a bit defeated. But because the rest of my splits were in the 6:12-6:40 range, I knew that I could slow down a bit, and I would still PR. This kept me motivated for the last 3 miles, and I was elated as I crossed the finish line in 1:28:01.53 (with a 3 min PR!).
POST-RACE:
We didn't stick around for very long post-race, since Matt and I were both tired and needed to get ready for our flight. So, I can't speak adequately on this component of the race. However, I was thrilled that the race offered FREE post-race pictures that were automatically uploaded to my Facebook account!
Latest reviews
Loading Reviews...