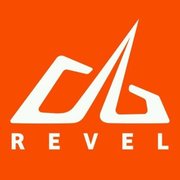 ( 12 reviews )
100% of reviewers recommend this race
Salt Lake City,
Utah,
United States

September
13.1 miles/Half Marathon, 26.2 miles/Marathon
Road Race
Atlanta, Georgia, United States
Jessica Rudd's thoughts:
I got sick of marathon training in the heat and humidity of an ATL summer. Hence, I started looking for races that fit into my training schedule that would be relatively easy to travel to, pretty, and had better weather than Atlanta. Revel Big Cottonwood fell into a perfect time in my training and during a week in between jobs, so I decided to take myself on a mini adventure to Salt Lake City!
This was my second Revel event, and I'm impressed with the organization each time. Everything is always well planned and organized, making the races easy to travel. Every race is beautiful, well organized, fast, and super fun! Tl;dr - go do a Revel event!
Expo - Revel has really nice swag plus extras you can purchase. Also, they had a good number of vendors. I spent an hour at the expo chatting with vendors and using the massage boots (very nice after my flight).
Travel/logistics - SLC airport is really nice with car rental right from the terminal. You don't need a car rental for this race but I decided to get one since it was relatively cheap and I wanted to be able to explore SLC area in the short time I was visiting. I stayed in the Marriott Residence Inn Cottonwood, which was one of the official race hotels. This was very convenient because the hotel had early (4am) breakfast out for the runners and there were official race buses that left from the hotel to go to the start. There is also a general bus loading area near the finish area if you do not stay in one of the official hotels. Everyone must take the official race buses to the start since they close the road up the canyon to general traffic. After the race, the official hotels had shuttles running every hour to go back to the hotel. There's a bag drop at the start which I highly recommend because it was quite cold waiting for 1.5 hours at the start (40 degrees at the start, 65 at the finish). Revel gives you a pair of throwaway gloves and a heat sheet in your drop bag which is super nice. I ended up wearing the gloves for the first 10 miles of the race.
Course - race starts at 6:45 just before sunrise. Starting elevation is around 9,600 feet. Even though you immediately start going downhill, the elevation is still no joke and I could feel like lungs and muscles getting tired quicker than I expected. There's a small uphill at mile 3-4 which you most definitely can feel the elevation. However, after that it's screaming downhill until mile 19. The views in the canyon through mile 19 are beautiful and I found myself having so much fun. Aid stations are every 2 miles which provide a great little walk break. I did not carry my own hydration and felt this was the perfect amount of hydration for me. Every station includes water, Nuun, bathrooms, first aid, plus several stations with gels and other snacks including oranges. The course does not have any spectators for the 19 miles in the canyon, so the aid stations provide a nice breakup of the course with cheering from the volunteers. My only complaint was that I had to wait to get Nuun at a couple of the stations.
You exit the canyon at mile 19 and this is where the course definitely becomes less interesting and more difficult. There's a 5 mile ONB section on a section of highway that's rolling and very exposed. I heard a lot about this section before the race so I was prepared for it to be terrible. It certainly wasn't great but it wasn't nearly as bad as I expected. The benefit of the last 10k was the fact that there were more spectators so it helped keep pushing me to the finish.
Finish - I loved there were quite a few vendors at the finish. I had pizza, ice cream, and beer. Then I spent some time in the massage boots again. They also had assisted stretching, IV fluids, and finisher merchandise. A hotel shuttle took picked us up from the finish area and I was back to the hotel by noon.
Latest reviews
Loading Reviews...